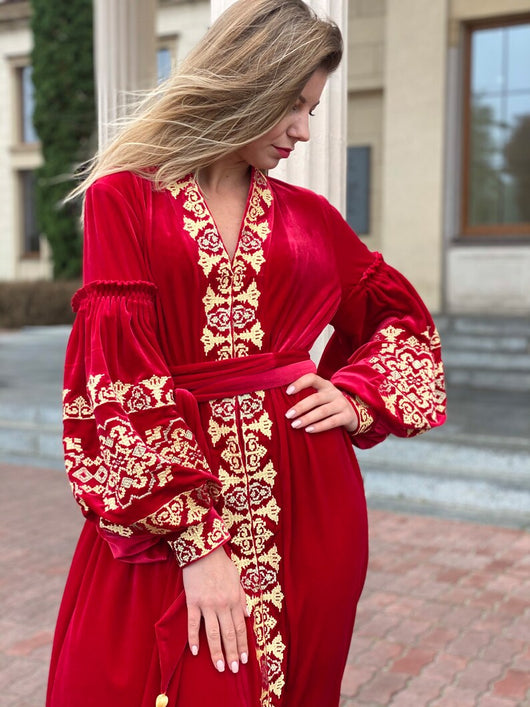 Red embroidered velvet dress
Regular price $519.00 $519.00 Sale
Magnificence red velvet kaftan enchants by precious ornament and its unique attractiveness.

Kaftan Length - 155 cm / 61 inch. Kaftan has a V-shaped neck and tucks on the chest. Buttons are placed on all length of kaftan. There are buttons on the cuffs. Embroidery is made on the Japanese industrial machines. There are used high quality thread that do not fade. The product is hand stitched.
Material: 50% silk, 50% cotton. Lining: 100% viscose.
Recommended Product Care: dry cleaning.
Made in Ukraine.
Sometimes some sizes of kaftans are not available, so it is necessary up to 1 week for manufacture of your order, and 1 week for delivery.
It is correct to take measurements from the largest protruding part (bust, waist or hips). Also it is correct to orient on largest protruding part in choosing of the size.
Sizes: